After 3 years of evening and weekend development, Hexium is finally released!
Get it here: https://hexium.app/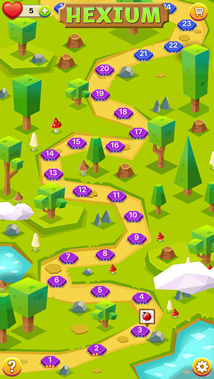 For this game I spent more time polishing the interface and adding nice animations to make the game interesting for the player. The level map took quite a while to design and then align with all the level buttons and finally have it intelligently scroll to the right location as the player progresses.
I've already posted some of the code I used in this game, and plan on posting more, but if you see something in the game and wonder how it was done, just ask I'm happy to share!
Cheers,
Todd