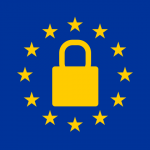 Tomorrow, May 25th, the European Union's General Data Protection Regulation (GDPR) becomes legally enforceable. Basically, for app users in the EU, you have to allow them to choose if you can collect private data on them.
While you might not personally be collecting information, the services you are using may. Prior to daily build 2018.3286, Corona has collected users' IP addresses, the iOS ID for Vendors, and the Android equivalent. Starting with 2018.3286 and later, the data we collect does not contain any personally identifiable data.
Regardless, you need to either update your apps to ask for permission to collect data (if you need to use an older version of Corona) or build with a newer version since we don't collect data that you need to get permission for.
Our friends at Appodeal have produced another great Q&A on how they are handling GDPR and things you need to do to meet the requirements. It's worth looking over these questions and answers to help you understand what you need to do.
View the full article